Verbier – Switzerland
Verbier is one of the worlds best and largest skiing resorts. Ski slopes range from the station at 1550 m to the Mont Fort at 3300 m. There are several ski runs with over 1000 m descent and possibilities for extended skiing tours (up to 40 km).
Although it is challenging to more experienced skiers, it is also suited for average skiers and of course it has good ski schools for all grades.
Access to the village is by an easy mountain road, 30 minutes drive from Martigny in Valais.
There is excellent public transportation both into and within the Village.
» home
Attelas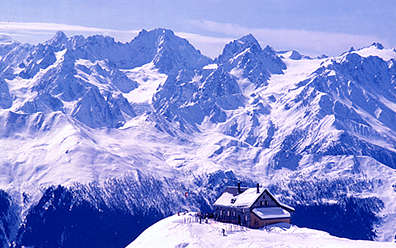 Cabane du Mont Fort
Place Centrale live